InBlue
Christian Parolari

From a compilation of more than 100 still photographs, 48 shots have been selected to illustrate a broader study spanning over 2 years and 1.000 km of Trentino (Italy).
InBlue is a partial catalouging of circa 300 of Trentino's lakes using Polaroid Blue Instant Film and pictures taken using a limited Polaroid 340.
The initial artwork was set on a desk, negotiating an original paper map and subsequently finished using specific GPS refrencing.
From the project's inception, the idea has been to explore the idealic landscape of Trentino, endeavouring to reveal the natural evolution of its identity. The project reveals many unprecedented results and focuses on the environmental components and impression upon individuals.
Moreover, through its photographic imagery and its use of colour and texture, InBlue attempts to capture the imagination of the people living outside the territory. The study looks to graphically represent the unique landscape of the Dolomiti - shades of green and grey with the colour blue remaining on the horizontal canvas. Ultimately however, there is only one constant to the study, the symbol of water.
This element has the power to engage and influence ones' perspective of Trentino as being a natural, yet delicate patchwork of lakes.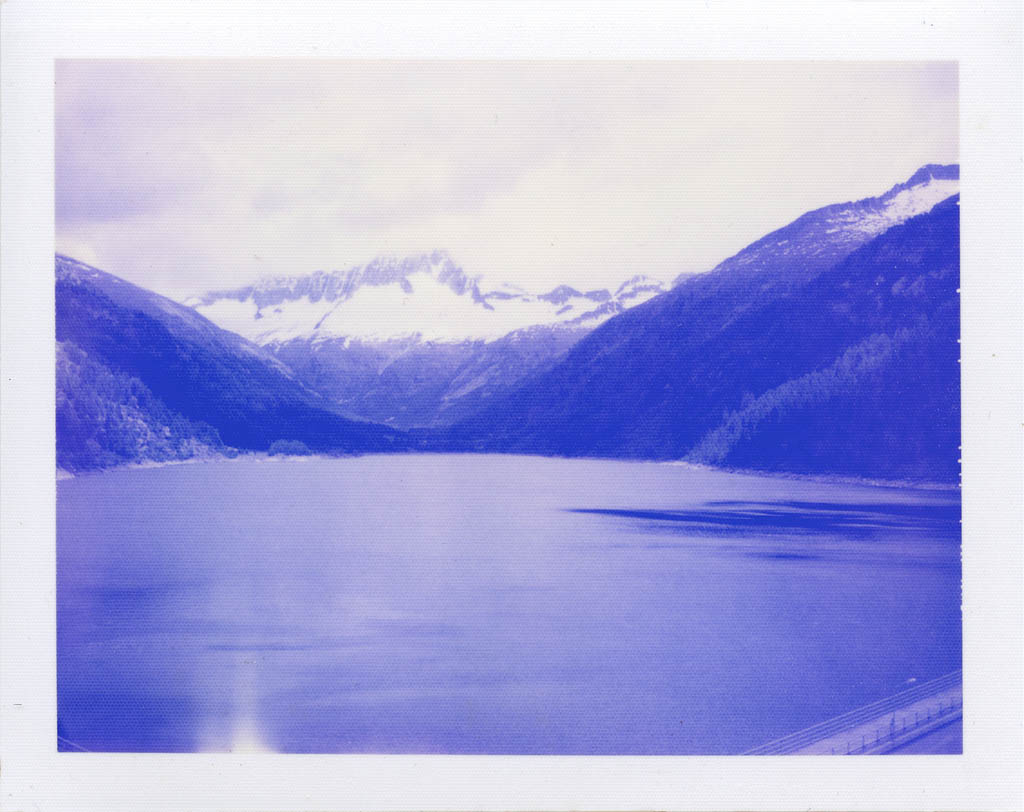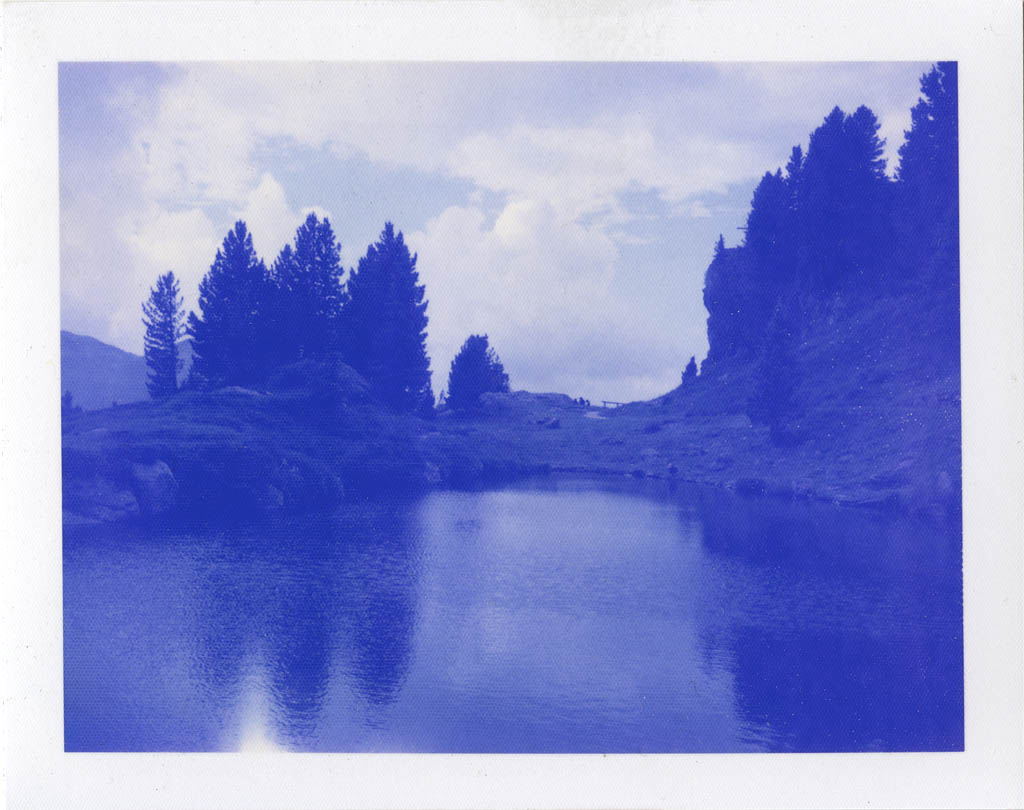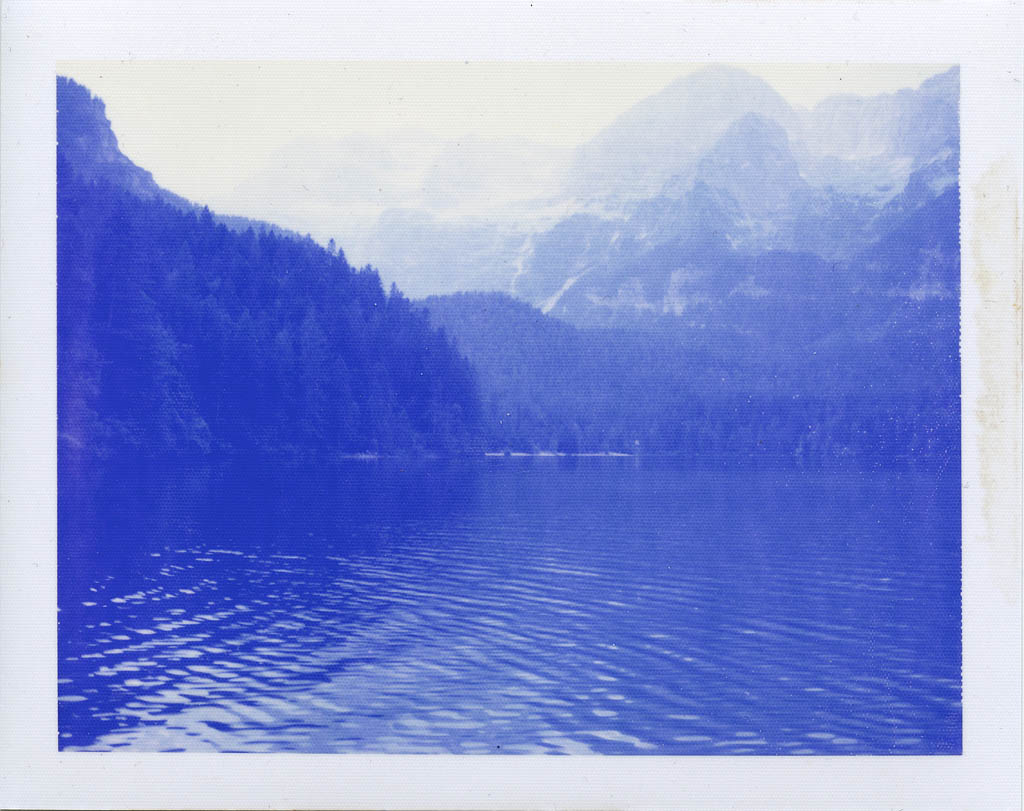 More projects